Puppets 4 Praise is a team of people of all ages (12 years and over) from both St Leodegars and St Stephens churches who present Christian parodies of well-known pop and rock songs and skits using both human-like and animal puppets. It is run by Jo Hutchinson . Since it started in 2010 the team have performed at church services (both St Leodegars and St Stephens), at local schools, summer fetes and most recently at the yearly Parish barbeque.  The purpose of Puppets 4 Praise (P4P) is to communicate the Good News of Jesus to people of all ages.
Contact Jo Hutchinson on: 785975
Puppets 4 Praise performances are videoed and uploaded to our YouTube page for your viewing pleasure.
St Stephen's Church Choir
Would you enjoy singing, or even playing a musical instrument, with a group of people of like-minded people?
Children, young people and adults of all abilities are welcome to come along to one of our informal rehearsals.
It is well worth trying it out, and the enjoyment value can be great!
– Contact Fran Maddison 07969024426 or franjipan17@gmail.com
St Leodegar's Singers grew out of St Leodegar's Choir in the latter years of John Wadley's term as organist and choirmaster (1984-2018) at the Church.
The Singers help to lead worship at some Communion Services and key festivals like Easter and our Carol Service.
– Contact Fran Maddison 07969024426 or franjipan17@gmail.com
All Sing! is a Community Gospel Choir where absolutely everyone is welcome regardless of experience or ability. We are a fun, friendly and inclusive group who love to sing and perform Gospel music – why not come and join us!
Fridays 10am – 11:30am at Hunston Village Hall
First session is free then £5 a week
Includes refreshments and a time to connect with each other.
We look forward to meeting you!
For further information email:
allsingchoir@gmail.com or 07796 402169.
Cornerstone Café
Come and join us for a cup of coffee and a chat.
Open every week at St Stephens Church on:
Monday 2pm – 3.30pm

Wednesday 10.30am – 12.30pm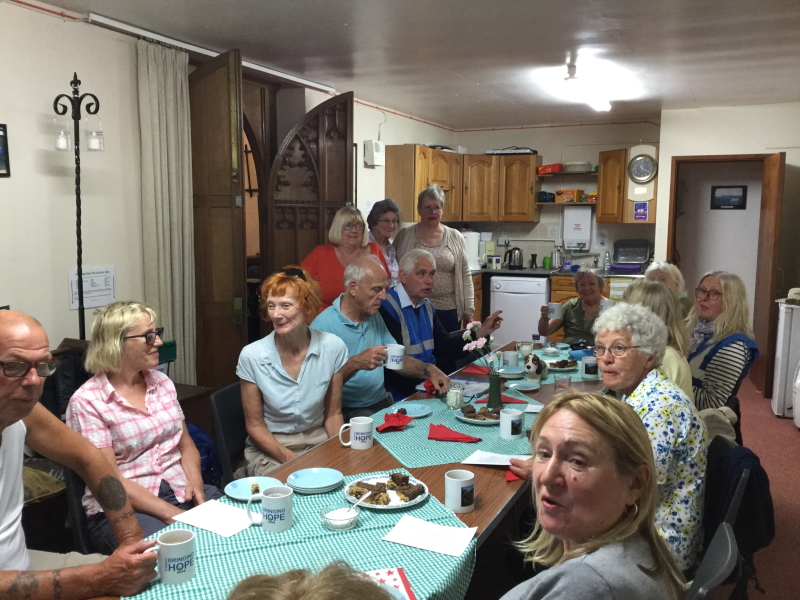 North Mundham Village Lunch Club
The lunch club will be back in September 2021!
For more information, contact Freda Chambers or Sue Waite.
Hunston Village Lunch Club
Hunston Lunch club are looking for volunteers to help with setting up and service at the Lunch club from September.
We Need You!

The five villages lunch club would like to re-start in September, however we need your help.
We are looking for the following volunteers:
–  Helpers in the kitchen
–  Help with setting up the tables
–  Help with serving the lunches
We meet once a month on the 3rd Thursday at North Mundham Village Hall.
Set up time starts at 11am ready for lunch to be served at 12.30pm .
If you feel you would like more information or help then please contact:
Freda Chambers on 01243 786448 Lynn Mears on 07796402169 or Sue Waite on 01243 771373
We look forward to hearing from you.